MVP, so how to verify your assumptions
Minimum Viable Product (MVP), i. e. the minimum version of a product that is sufficient to verify our business assumptions.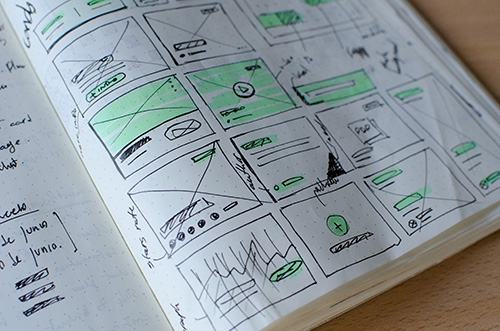 Minimum Viable Product
MVP, i.e. a minimal version of the product, which is enough to verify our assumptions. The simplest version of an application that will allow us to check whether this what we are doing simply makes sense.
To illustrate this concept, imagine that you want to learn to ski. Would you start by spending several thousand PLN on the whole equipment? No, you would go to the mountains and rent everything for one-hundredth of that price. This is what MVP gives you, it allows you to verify your idea or business assumptions with minimal effort.
This is very nicely illustrated by the image below. Starting to build a vehicle by creating a wheel is not MVP. It will give us nothing. But if we start by creating a scooter, which will allow people to move from point A to point B, we can already talk about verification of our idea.
Zappos is an interesting example. Its founder, Nick Swinmurn, created a simple online shop without a single product in stock before filling his warehouse with shoes. When a customer placed an order, Nick would go to the shop, buy a model and send it to his customer. Only after some time, the company built up its own warehouse.
Sometimes you don't even need to build an MVP to validate your idea. That's what Drew Houston, the creator of Dropbox, did. There were already a lot of solutions like this on the market, but Drew wanted to really simplify this model. Before he started working on it, he created a video illustrating how Dropbox would work. When potential customers saw this video, it became clear that this is what they needed. Although they hadn't known it before, it wasn't until Drew's video that they realised it.
As you can see, the concept of MVP is quite broad and does not really define anything specific. It can be an application or product stripped down with features, a presentation or, as in the case of Dropbox, a simple movie. Anything that at a low cost of both money and time will allow you to check whether your idea has a business justification, we can call MVP.